Hello Book Nerds!
Today I have a quick update on my current reads.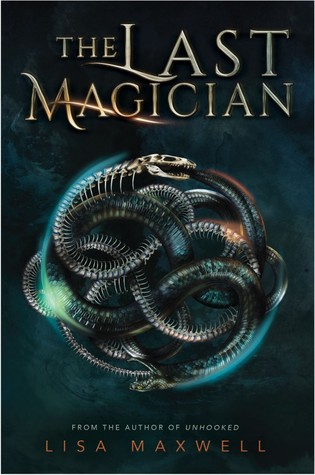 The Last Magician by Lisa Maxwell
Hardcover, 500 pages
Published July 18th 2017 by Simon Pulse
Synopsis: Stop the Magician. Steal the book. Save the future.
In modern-day New York, magic is all but extinct. The remaining few who have an affinity for magic—the Mageus—live in the shadows, hiding who they are. Any Mageus who enters Manhattan becomes trapped by the Brink, a dark energy barrier that confines them to the island. Crossing it means losing their power—and often their lives.
Esta is a talented thief, and she's been raised to steal magical artifacts from the sinister Order that created the Brink. With her innate ability to manipulate time, Esta can pilfer from the past, collecting these artifacts before the Order even realizes she's there. And all of Esta's training has been for one final job: traveling back to 1902 to steal an ancient book containing the secrets of the Order—and the Brink—before the Magician can destroy it and doom the Mageus to a hopeless future.
But Old New York is a dangerous world ruled by ruthless gangs and secret societies, a world where the very air crackles with magic. Nothing is as it seems, including the Magician himself. And for Esta to save her future, she may have to betray everyone in the past.
Watch You Burn by Amanda Searcy
Hardcover, 352 pages
Expected publication: October 23rd 2018 by Delacorte Press
Synopsis: Jenny didn't want to move to the creepy, possibly haunted town with her dad. But the cops are on to her, and the only way she can protect herself is by moving as far away from her hometown as possible and staying out of trouble.
But even after she moves, Jenny still gets the itch. The itch to light a match and then watch it burn.
It's something she hasn't been able to stop, ever since an accident years ago. Now, in a new town, Jenny has the strange feeling that someone is watching her every move. Will her arsonist ways be exposed? Or is the burning truth deep inside her a greater danger?
Synopsis: Following the overwhelming success of AWKWARD and BRAVE, Svetlana Chmakova's award winning Berrybrook Middle School series continues with its next installment – CRUSH!
Jorge seems to have it all together. He's big enough that nobody really messes with him, but he's also a genuinely sweet guy with a solid, reliable group of friends. The only time he ever really feels off his game is when he crosses paths with a certain girl… But when the group dynamic among the boys starts to shift, will Jorge be able to balance what his friends expect of him versus what he actually wants?
I've had a really great reading week so far and I'm feeling really productive. Let me know in the comments what you're reading!
Hope ya'll enjoyed!